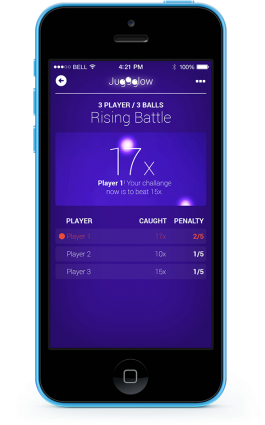 Rising Battle
The players juggle in turn. All successful throws are counted until the player makes the first mistake. This number represents the value to be beaten by the next player. The players that can't beat their predecessor get a penalty point. If players reach a defined maximum of penalty points they are excluded from the battle.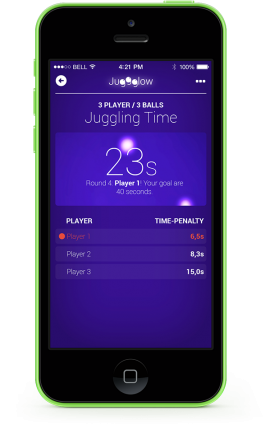 Juggling Time
In each round the players have to juggle a certain period of time, which is randomly chosen by the app. If players drop a ball or juggle too long or too short, they get a time penalty. The player with the least time penalty wins the game.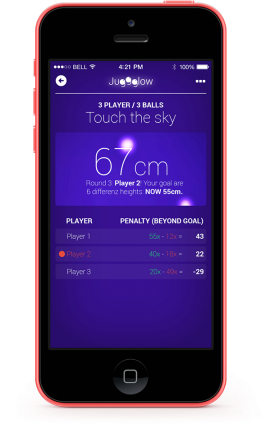 Touch the Sky
While juggling, the player has to throw the balls in different heights, which are requested by the smartphone app via voice output. If the requested height is not reached within a certain amount of throws the game is lost. The player with most throws at the correct height wins the game.